Transmission Repair Service
For years Japanese Auto Care has been meeting and exceeding the expectations of our customers. Our mechanics are known as "The Professionals" when it comes to transmission repair, clutch repair and drive-train components. Japanese Auto Care services all makes and models of vehicles. Stop in today for their FREE Transmission performance check
Japanese Auto Care – Manual Transmission Repair – New Transmissions
Transmissions are the most complicated system in your car and our master-level technicians have the experience, knowledge and expertise to diagnose and repair this system.
If you think your vehicle may have a transmission problem, please call or bring your vehicle Japanese Auto Care for a FREE Performance Check. We believe that doing an honest job for people is just good business and has been our reputation for many years. We truly look forward to serving your needs.
Transmission Performance Check
Before we repair your car, we get to know it.
Our performance check consists of a fluid check, road test, pan examination and lift inspection/diagnosis. This provides a complete diagnosis of your car's transmission performance and general operation.
The fluid check is generally the first indicator of possible transmission wear and damage. A transmission in good condition will have a clear, red fluid. If there is an unpleasant odor or discoloration in combination with other symptoms, your transmission may require an internal inspection. During our inspection of your fluid, we will determine if any of these symptoms appear.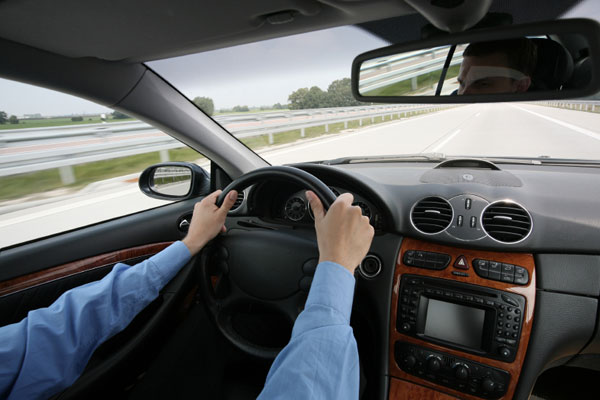 Road Test
The road test is made up of 2 parts: a stationary test and a driving test. During these two tests, your transmission is checked for slipping noises, harsh/soft or erratic shifting, as well as late or early shift patterns.
Pan Examination
The pan examination can be a great indicator of potential problems because it allows a partial look inside the transmission. All pans have some metal particles; however, excessive amounts of metal indicate internal wear and damage to the transmission.
Lift Inspection
This stop will help determine what type of adjustment, repair or replacement may be needed. During a lift inspection, one of our technicians will check the following:
Neutral Switch
Transmission Mounts
Throttle Linkage
U-Joints
Manual Linkage
Fluid Retention
Modulator
Electronic Components
Modulator Vacuum

External Transmission Adjustment Check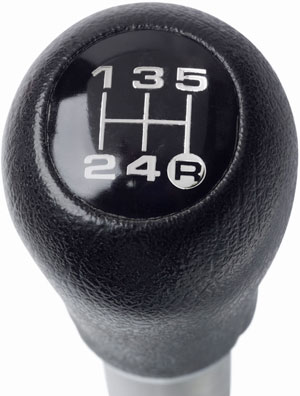 When the results of your performance check show that an accessible external transmission related component is damaged, the repair and/or replacement occurs to the damaged piece while the transmission remains in place.
Internal Inspection and Repair
When the results of your performance check show that there is an internal problem with your transmission, we recommend further investigation with an internal inspection of your transmission. This inspection consists of the removal of your transmission and disassembly of the unit in order to view all internal parts. During this inspection, all parts will be examined for wear and damage. When the inspection is completed, one of our technicians will provide you with a report of those items that are in need of either repair or replacement, along with an estimate for those services.
Follow Up
If you choose to have our shop repair your transmission, you will receive one of the warranty coverages offered. In addition to warranty coverage, we would like to check the transmission again 10 to 15 days after the service to make sure your car's transmission is operating properly and the transmission fluid level is correct. We want to ensure the top performance of you transmission to your complete satisfaction.
Frequently Asked Questions about Transmission Repair & Replacement
Q: How much will a transmission cost?
A: Transmission repair costs depend on first, what is wrong with the transmission and second what parts may be required to correct the problem. Overall 60% of all repairs are minor ones that do not require a complete overhaul of the transmission. Today's transmissions are more sophisticated and require extensive testing to determine the reason for failure. That is why we offers a Free performance check to determine what, if anything, is wrong with the vehicle's transmission.
Q: What is your warranty?
A: Japanese Auto Care has the standard 12-month warranty, as well as extended warranties available.
Q: How long will the repair take?
A: The length of time that a repair might take will depend on the type of repair, facility scheduling and availability of any necessary parts. The manager will keep the customer informed of when a time of completion can be expected.
Q: Will you be putting all new parts in my transmission?
A: We use both new and remanufactured parts where required, and rebuilds the transmission back to (OEM) manufacturer specifications.
12 Month/12,000 Mile Warranty – This warranty covers repairs and/or replacement of the transmission, parts or repairs listed on the front of the repair order against material defects and workmanship for 1 year from the date of delivery or 12,000 miles, whichever occurs first.
Warranty programs may vary. Call us for more information.